Want to start teaching, update or progress?
Performance Cycling delivers everything you need to be a great instructor!
BOOK NOW and start today with our online option:
Start now and study online at your own pace - no waiting and no travel
Top named Presenter & Mentor support
Unmatched 100% recommendation rate from instructors worldwide since online launch in 2009 (2001 live)
Our Essentials Plus (L1) is the most thorough entry level indoor cycling course in the market. Separate certification Levels allow natural progression and professional development as desired
Internationally acclaimed and accredited course, trusted by instructors in over 40 countries to date
Teach on any fixed gear or Spinning ® bike
24/7 access for a full 6 months for each level
Adapt and progress for all types of participants from beginner to advanced
Unique memory aids and coaching framework checklists to make learning easy
Interactive quizzes to embed learning in a fun way as you go
Sample class plans and templates to make creating your own easy
No 'live' attendance required - learning AND assessments are done online at a time to suit you
VIP Instructor Membership with support, updates, marketing and promotion and more on passing
No one gives you more, or better for less - Guaranteed!
Thanks to instructors recommendations, we have people join us in over 40 countries to date, including UK, Ireland, USA, Australia, Canada, Germany, Netherlands, China, India, Dubai, Kuwait, Bahrain, Poland, Egypt and many more, so you know you are in good hands and your certificate will be accepted worldwide.
The course is in English, but don't worry, if English is not your native language you can get extra time in the assessment too!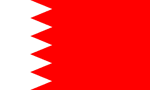 Martin (Denmark) says... "I am a road cyclist, I know how to ride and push myself hard I had been to "Spinning" indoor cycling classes before I did this course but found out they I had been doing many things incorrect.
Don't be putt off this course because your first language is not English. If your interested in this sport then you can learn and become a qualified instructor using Performance cycling because its more than an online learning web site its real people who want you to become as good as they are."
*Is Performance Cycling the same as Spinning ® or RPM?
Performance Cycling is the same as Spinning ®, RPM and all other indoor cycling courses only in as much as all programs use special fixed wheel stationary bikes, created specifically for group studio cycling classes. Spinning ® is a trade mark for one particular course, which now belongs to Mad Dogg Athletics and RPM is the name of the Les Mills cycling program. Performance Cycling is the name for our indoor cycling instructor course.
Performance Cycling is renowned for providing a strong health and safety focus, whilst offering more variety of moves than Spinning ® does. Performance Cycling also gives you the freedom to be creative and develop your own choreography and music choices, rather than only allowing you to teach pre set choreography to music provided at additional cost from the company, as you have to with the RPM program. Performance Cycling is also the only program offering the convenience and flexibility of an online learning option AND with a top, named mentor included!